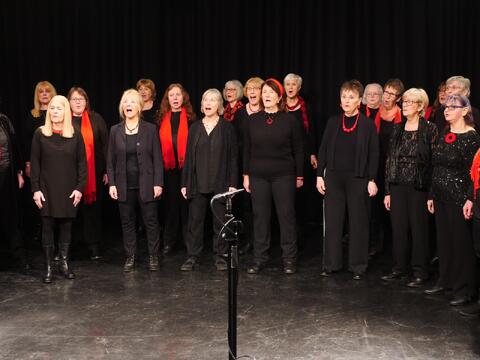 BLACKBURN PEOPLES CHOIR IS AVAILABLE TO SING AT YOUR EVENT.
WE ARE ABLE TO PERFORM IN A WIDE VARIETY OF SITUATIONS SUPPORTING CHARITIES, CHURCH FUND RAISERS, WEDDINGS, FUNERALS, CHRISTMAS FETES & CIVIC CEREMONIES. WE HAVE PERFORMED IN MANY VENUES FROM CATHEDRALS, CHURCHES, VILLAGE HALLS, THEATRES. MARKET HALLS. SUPER MARKETS & SHOPPING MALLS.
AS WE ARE AN ACAPELLA (UNACOMPANIED CHOIR) IT MAKES US VERY VERSATILE AND MOST VENUES COULD BE CONSIDERED.
ON SOME OCCASIONS A PERFORMANCE FROM EACH OF THE CHOIRS WITHIN OUR GROUP IS POSSIBLE CREATING A WIDE AND VARIED PROGRAMME
IF YOU WOULD LIKE MORE INFORMATION ON HOW TO GO ABOUT HIRING US FOR YOUR EVENT AND DISCUSS YOUR NEEDS PLEASE CONTACT OUR SECRETARY ANN PARKER SEE CONTACT DETAILS BELOW.
OUR STANDARD PERFORMANCE FEE IS £250.00